Welcome to Grandma Sez So
Grandma Sez is a participant in the Handmade With Love Winter Giveaway. Getting to know my sponsors and their fantastic arts and crafts products during this event has been a fun learning experience for me.
I have dabbled in crafts. Much like my culinary skills, when it comes to creating something from "scratch" the results are far from exceptional. With my cooking and crafts, I prefer to have step-by-step instructions. I can think on my own two feet in most cases but those two skills require guidance. (for me)
Ecstasy Crafts Inc.-How it began
In 1993, Dennis Oskamp of
Ecstasy Crafts Inc.
was introduced to the world of Pergamano, a craft that stems back almost two thousand years. Impressed by what he saw, he made it his mission to spread the word about the European products. Mr. Oskamp did indeed accomplish that goal and today Ecstasy Crafts offers over 3000 different paper-crafting products.
Pergamano (perg-a-marno) are lacy designs on parchment created by a combination of techniques including embossing, stippling, perforating, cutting and coloring.
Pictured below are three of the end results of delicately beautiful parchment art. There are actually 5 projects total in this product. Ecstasy Crafts Inc. has everything you need to delve into the art of paper crafting.
Ecstasy Crafts-Pre-Cut 3-D Paper
I received 4 different patterned die-cut sheets. Each glossy sheet is 8 1/2 x 11. The designs on are die-cut so that all one has to do is gently press them out. Another cool feature is that the images are numbered. To create a 3-D look involves layering the images. Simply place foam pads between the images. Start with number one and work up. Easy! Once you have completed this, take your 3-D creation and adhere it to any paper-craft project, such as a greeting card. My particular sheets had 2-3 different projects on one sheet! Ecstasy Crafts sell the foam pads in an assortment of sizes.
To have even better control of your 3-D image, try the 3-D glue. (
#
4009939)
This allows you more freedom in molding the layers to create greater dimensions. Below we have pictured the sheet of 3-D paper which happens to be included in the January POM, which I'll tell you about in a bit. Keep in mind, scanning these cards lessons the true effect of the 3-D results.
Projects of the Month (POM) are kits that take the guesswork out of your supply list. POM kits contain everything you need. Since Valentines Day is sneaking up fast and everyone's hearts are all a twitter, let's take a look at this kit designed to impress your sweetheart with a handmade Valentine.
Ecstasy Crafts sells virtually any product imaginable to create your own style of paper-craft art. I am featuring a POM kit because they are something I personally like. The concept of everything being included to make professional looking paper-crafts is appealing to this novice crafter.
Included in this POM is the heart clip punch, a handy tool to make perfect hearts. Notice the border around the finished card above. The punch makes a small slice in the center of the heart allowing it to be easily clipped on the side of the paper. Weave ribbon through the slice for a lovely effect.
Here is another finished card using this particular POM kit. Isn't it cute?
Another reason I wanted to tell you about the POM kits..Ready for this? Ecstasy Crafts is going to be shipping a lucky random winner the Bouquets and Butterflies POM. This wonderful gift will bring Spring right to your doorstep!
The POM includes the materials to create six handmade Valentines!
What a great card for teachers, co-workers, grandparents, anyone!
I received 4 different styles of 3-D image sheets. 3 of the 4 were die-cut which I highly recommend.
Brands do make a difference in the quality of the paper, details of the images, and ease of use. The sheets I reviewed were:
Reddy 3-D Die Cut Christmas Old Parchment # 83726 $3.00
3-D Christmas Florals #0131 $3.00
Romak Megumi 3-D Step by Step (I could not find this product #)
Mattie 3-D Christmas Wreath #4006063 $1.50
(you can find these products by copy/pasting the item # in search at the Ecstasy Crafts Site.
Between all 4, I like the Reddy sheet the best. The others are very nice, as well, however, the step by step numbers were easier for me to see with the Reddy brand. Because these are Christmas designs and it's 11 months away, I did not put these 3-D projects together. (yet)
I need to get the foam pads or 3-D glue to complete them I did open the packages. Though slightly different weights, the quality of the paper is high and relatively heavy in all 4 products.
The Mattie 3-D Christmas wreath was not die-cut nor had numbered steps. This showed me right away that die-cut and numbers is the way to go for a novice like me. More experienced paper crafters may have no issue at all.
Because the sheets have multiple 3-D projects on them, I will be able to make a total of nine different 3-D designs. I think I will use them for cards but certainly they could be utilized in a variety of projects.
Ecstasy Crafts: News for January 2011
Dennis Oskamp has recently announced that in addition to their already fantastic line of products, Ecstasy Crafts will introduce a wide range of new pre-cut 3-D sheets, cutting dies from Nellie Snellen, Creatables from Marianne Designs and Joy Crafts.
Ecstasy Crafts will be exhibiting at the CHA show in LA our booth # is 2357...looking forward to seeing any new and existing customer.
If you live in the Shannonville, ON area you're in luck. Ecstasy Crafts will be holding fun craft events. For details visit the News/Events page
HERE
.
For all your paper crafting supplies visit
www.ecstasycrafts.com
WIN ME!
Pre-Entries open now for the Handmade with Love winter Giveaway. There will be only one daily entry allowed when the event starts Feb. 2nd-6th.
One Vote per person to help us win a CSN Store Bathroom Makeover! An email will come from CSN stores. (it may go in spam) It is to validate the vote. Thanks so much.
In it's Blog O'clock Somewhere Linky! (Open from Thursdays to Thursdays) Link your URL and ask for followers!
* Twitter
* Facebook
* Blog
* My Space
* You Tube
* RSS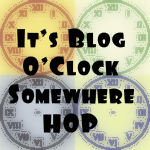 I was not compensated for this review. I received a product from the sponsor. I offer consumers/readers my honest views and opinions. L. Harrison